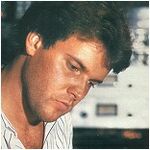 Shep Pettibone is a music producer, remixer and writer who first started out working at Salsoul records in the early 80's. He is often credited with being one of the first, if not the first producer to create remixes: alternate productions of songs for extended club play, not based primarily on the original multitrack, but instead adding new elements and parts.
Shep worked with Pet Shop Boys extensively during the period spanning 1986 to 1988, remixing and co-producing such tracks as 'West End Girls', 'Love Comes Quickly', 'Heart', 'Left To My Own Devices' and more.
He has also worked with such major players as Madonna, Janet Jackson, Level 42, New Order, Depeche Mode, Duran Duran, George Michael, Erasure, and Paula Abdul.