Written and produced for Patsy Kensit's band, Eighth Wonder, and later became track 5 from 'Introspective'.
Release Date
Edit
Background
Edit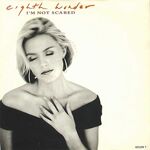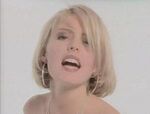 'I'm Not Scared' was demoed in 1985, and was a wordless track originally called 'A Roma'. In 1987, Patsy Kensit approached the duo several times to write something for her band Eighth Wonder, and they eventually decided to complete this for her. They composed it to make it accessible to Europe, and France in particular, so they did a French language version with her as well ('J'ai Pas Peur'). The English lyrics were meant to sound as though they had been translated from French.
"In the song," Neil says, "the idea is that she's got this horrible gangster boyfriend who's pushing her around but she's going to stand up to him because she's not scared. The dogs are the hooligans and criminal elements around them. So when I sing [our version] I'm doing one of my 'singing from the point of view of a woman' songs. I'm singing it as a woman."
For their own version, they wanted the song to be more filmic and wanted to make the track seem as though it were set in 1968 in France. The news footage at the beginning of the song is from a French news broadcast of that year.
The lyric 'Take these dogs away from me' is based on a quote from a John Betejman poem called 'Senex'.
Official Versions
Edit
Cover Versions by Other Artists
Edit
1988 Eighth Wonder (CBS)
1995 Gea (Movieplay)
1997 R.F.L.M. (Dance Factory)